Are you ready to make a meaningful career shift to bring the latest technologies to market, be at the forefront of creating social & economic impact and ready to transform the world by co-founding a technology start-up?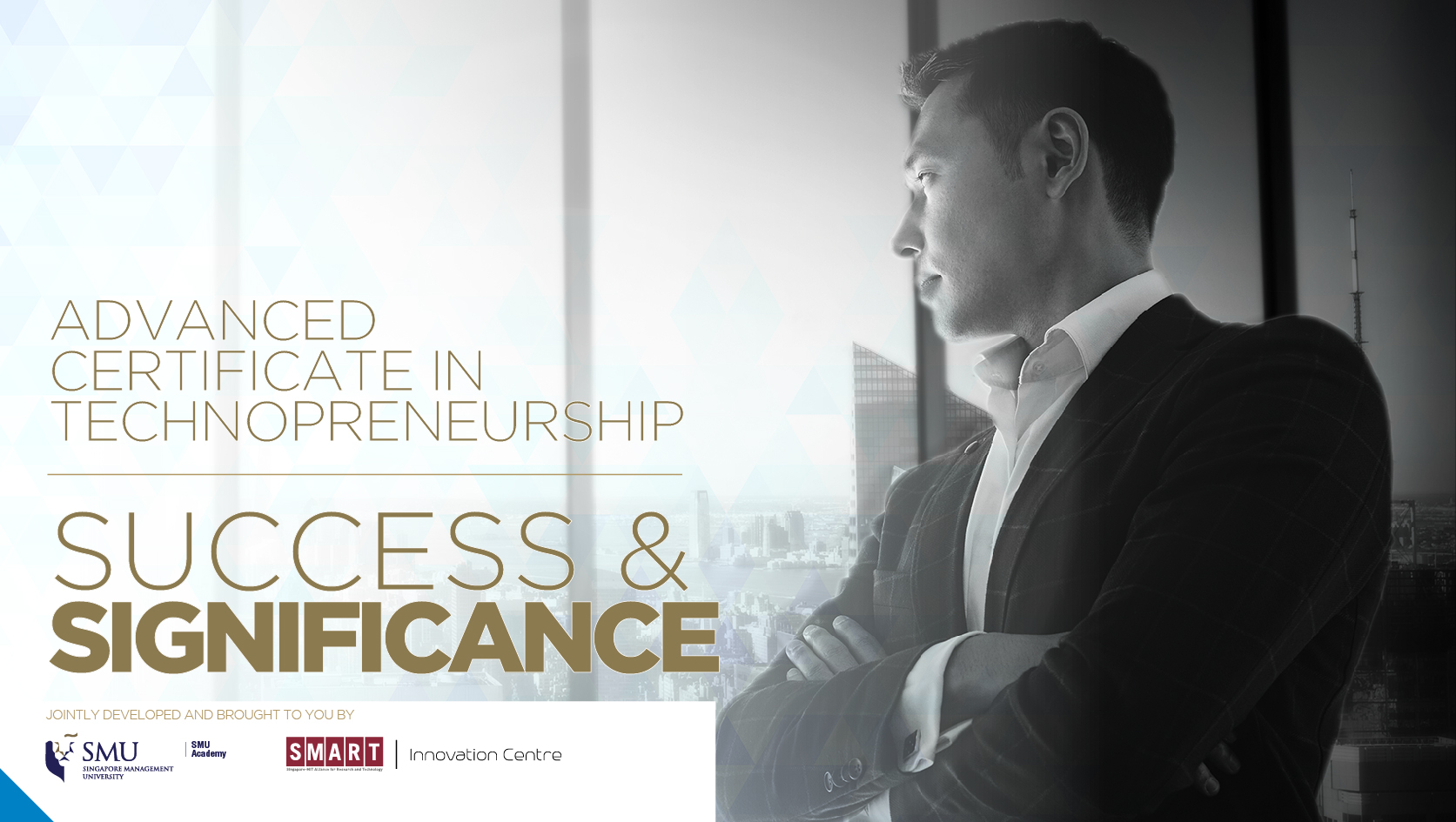 This programme is brought to you by the Singapore Management University (SMU) in partnership with the Singapore-Massachusetts Institute of Technology (MIT) Alliance for Research and Technology (SMART) which aims to develop a pool of entrepreneurial leaders and market savvy professionals who want to take up a leadership role in commercializing deep technology projects.
Uniquely designed, the programme integrates coursework with real-world deep technology projects; participants will acquire skills required to develop and implement a viable and sustainable business plan for commercialisation of these projects and succeed in a start-up environment.
• 6 Months • 6 Courses • 2 Practicums • Assigned Deep Technology Research Projects • Experienced international faculty
Check out the Advanced Certificate in Technopreneurship (ACT) microsite for more information.