Innovating Through Design Thinking: The Advanced Applications
Programme Code: CRS-N-0045311
Overview
| | |
| --- | --- |
| Next Course Starts On | 27 Feb 2019 (Wed) See Full Schedule |
| Fee | SGD1712.00* (as low as SGD193.60* after maximum funding) Learn more |
| Duration | |
| Level | Advanced |
| Venue | |
Learning Objectives

Participants will be able to: 
Reframe business problems to set the foundation for innovation
Acquire technical understanding of designing user experience across channels - mobile, tablets, web, etc.
Master the skills needed to sustain creative-thinking capabilities in your organisation
Learn the basics of storytelling and create a powerful narrative to successfully drive change in your organisation
Learn practical tools to drive inovation process and gain new perspectives in leading change initiatives
Topics/Structure
Day 1 - Foundation of Change Management & Effective Storytelling to Successfully Drive Change
Human-Centered Design (HCD) and your organisation
Designing a superior customer experience
Storytelling to drive innovation

Day 2 - Bringing Agility to HCD & Putting it All Together
Foundation to change management in innovation process
HCD and your business
HCD and your action plan 
Who Should Attend
Designed for those who have successfully completed Part 1 of the course.
Assessment
Course assessment will be based on classroom exercises, case studies and project presentation. 
Fees and Funding
SkillsFuture Series 

Course fee grant at 70% of course fees (excluding GST) for participants who are successfully enrolled by SMU into approved courses under the Programme. Participants must be Singapore Citizens or Singapore Permanent Residents.

SkillsFuture Mid-Career Enhanced Subsidy ("MCES")
Up to 90% of course fees for Singapore Citizens aged 40 years and above

Enhanced Training Support for SMEs ("ETSS")
Up to 90% of course fees for employees of SMEs who are Singapore Citizens or Permanent Residents

Workfare Training Support Scheme ("WTS")
Up to 95% of course fees for Singapore Citizens aged 35 years and above (13 years and above for persons with disabilities) earning a monthly income of not more than S$2,000.

SkillsFuture Credit
Singapore Citizens aged 25 and above, and self-funding may use their SkillsFuture Credit (up to S$500) to defray part of the course fee. Please click User Guide on how to submit your claim. SkillsFuture Credit claims may be submitted by logging in via MySkillsFuture.sg.

Absentee Payroll
Companies who sponsor their employees for the course may apply for Absentee Payroll via the SkillsConnect system. For more information, please visit SkillsConnect.
Full Fee: S$1,712 per participant (including GST).

Nett fees payable per participant after SSG Funding:
S$513.60 (including GST) for Singapore Citizens and Singapore Permanent Residents
S$193.60 (including GST) for Singapore Citizens aged 40 years and above 
Schedule
Intake Information
| | |
| --- | --- |
| intake 1 | 25 - 26 April 2018 (Completed) |
| intake 2 | 9 - 10 July 2018 (Completed) |
| INTAKE 3 | 20 - 21 September 2018 (Completed) |
| INTAKE 4 | 13 - 14 December 2018 (Completed) |
| INTAKE 5 | 27 - 28 February 2019 (Fully Subscribed) |
| INTAKE 6 | 12 - 13 September 2019 (Open for Registration) |
Speaker/Trainer Bio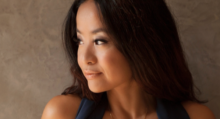 Jin Kang Moller
Vice President, Group Customer Experience
OCBC Bank

An Affiliate Faculty member of the SMU Academy, Jin Moller is a design strategist and practitioner championing simplicity and beauty in financial services. She has spent over 15 years in the financial services and pharmaceutical industries, and her design methodologies have helped organisations create value for their businesses.

She is currently a VP in Group Customer Experience at OCBC Bank. She drives business success for the private banking, retail banking, wealth management and insurance businesses through fostering customer-centric design process and organisational culture. She is the driver behind the award-winning Millennials bank concept FRANK by OCBC since its inception. One of her recent work One Wealth app, a wealth management services designed to build confidence in making investment decisions, won her Gold Good Design Mark 2017.

Before joining OCBC Bank in 2010, Jin was with Credit Suisse Private Bank in Switzerland setting customer experience strategy in key markets and designed experiences across critical channels and key processes of private banking customers.

During the global financial crisis in 2008, she led a cross-divisional simplicity initiative and set a new standard of customer-centric product communications.

Jin is a top-rated keynote speaker in banking and customer experience conferences globally including TEDx. She is a publisher of Designful.Co, a design publication written for leaders in the financial services, and co- author of Beyond Startup, a best seller in entrepreneurship in South Korea.